Negative Space is the topic of the week.   Negative space can be defined  as "the empty or open space around an object that defines it."  I don't think my selected photos are a true example of negative space as there is something in that area, but busy week, so I grabbed this one as a possible example.
Just a few days ago, I photographed Glenn, a senior dachshund (about 17 years old).  This little guy can't walk well and is incontinent, but he still has a lot of energy.  After trying, not too successfully, to take some photos on a bench, the owner suggested putting him on the floor.  Shortly after she did that, he looked up at her and I knew I had a good picture.  Have not yet finished the post-processing, but the direction of his eyes told me a bit of space was needed.  Below you can see the difference from the two different crops.  I favor the second one as it tells a bit of a story.  Those eyes seem to be asking: "Why am I down here?", "What do I do now?"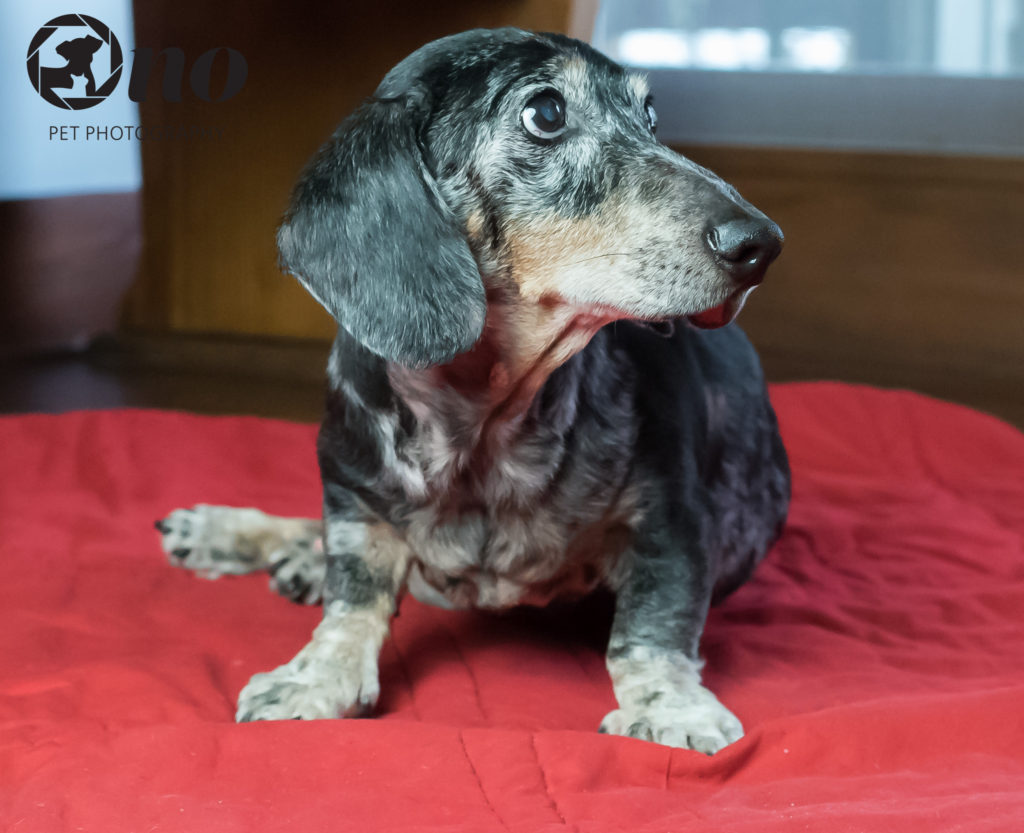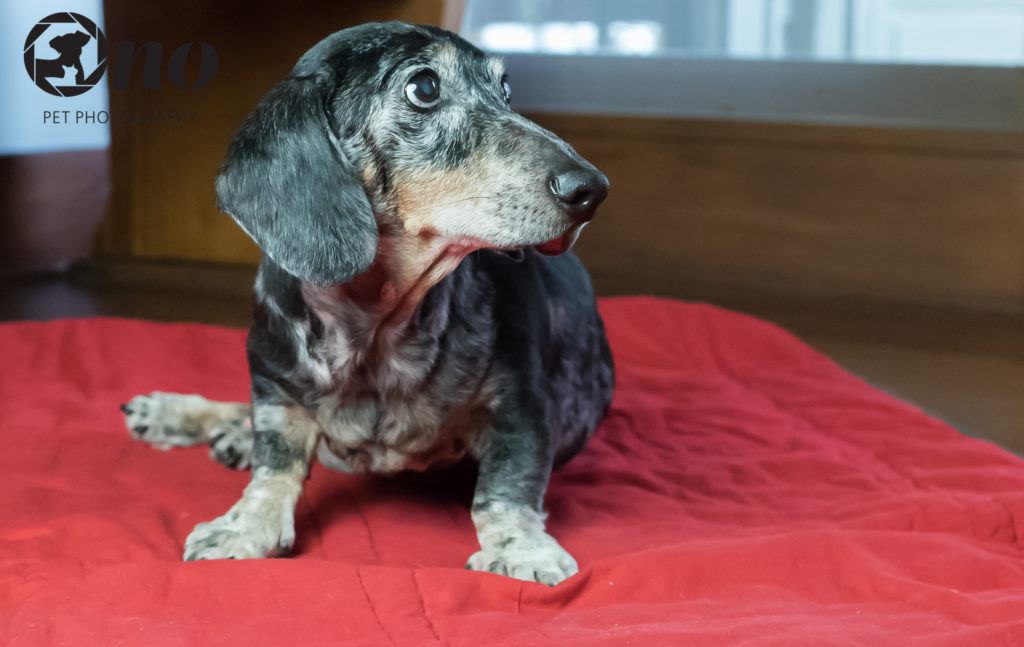 Head on over to Natural, Playful & Soulful Pet Photography in Melbourne, Australia to see their take on negative space.