One of the great techniques of photography that most of us love is Bokeh which comes from a Japanese word that means blur or haze.  And that is our theme for this week's Project 52.  Simply put, it's blurring out the background to highlight the subject.  Those who do it well will say you need a fast lens, open it as wide as possible, and be a fair distance away from the subject.  For my first photo, I actually was at 70mm on my 70-200mm lens, and I was at f2.8.  But, I went in our backyard, not to practice getting bokeh, but to practice back button focusing (which, as an aside, is FABULOUS).  I used that particular lens since I always tend to miss a well-focused shot when my Chloe is running around and I'm using that lens.  Have to say, most of the shots were in focus (Yah, BBF).  It was after 6pm and the sun was setting, but, as you can see, we have a 6′ privacy fence and a lot of trees around the side where the sun was setting.  But I noticed that I did get some nice bokeh.  Not "Wow" but it's there!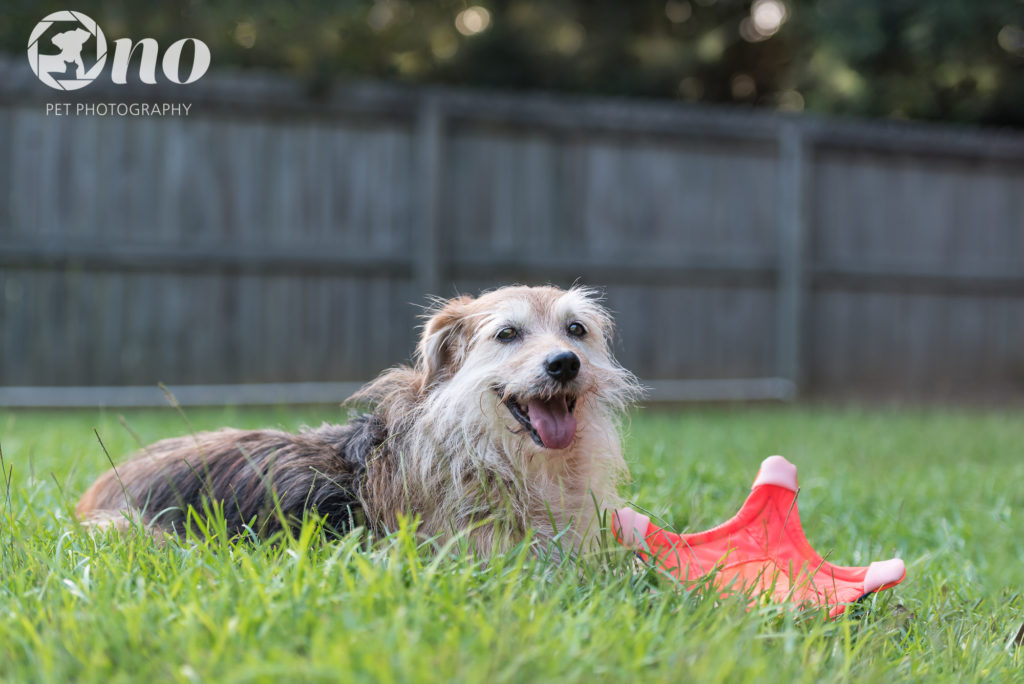 The next photo is from a session I had just yesterday, so it's not completely post-processed yet.  This sweetheart is Jack.  It was very hot, even though it was after 6pm.  Mr. Jack, as you can see, is very senior (about 14 years) and he did a lot of lying down throughout the session.  Don't blame him.  This was taken in front of a pier near his house.  You can see I was able to get some pretty decent bokeh.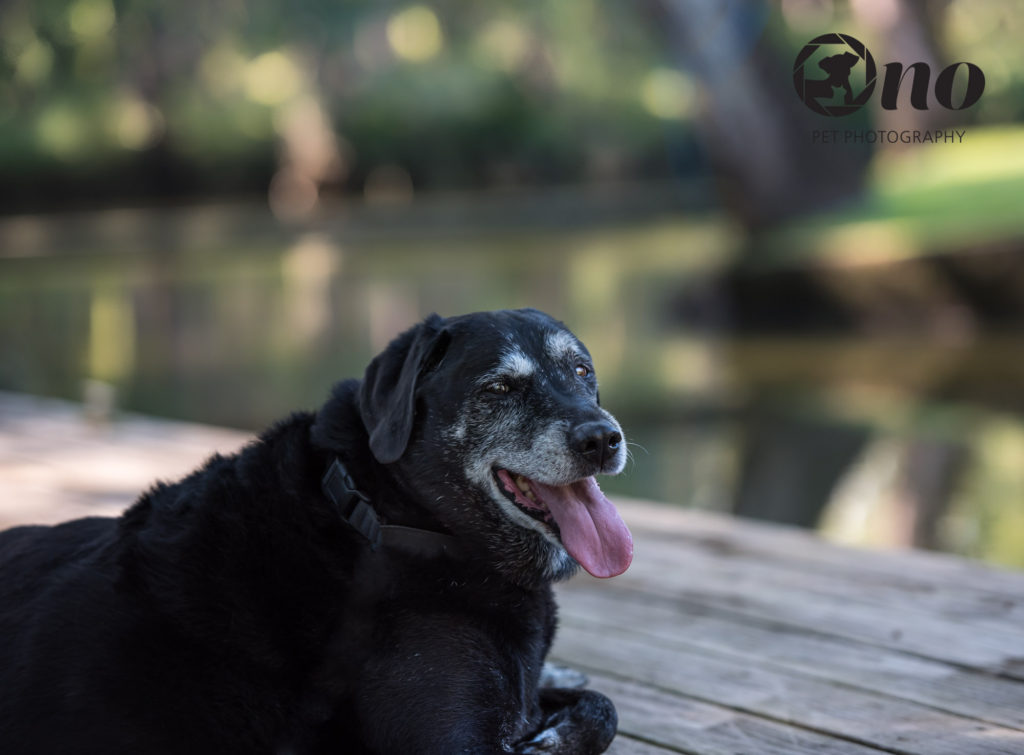 Keep the loop going and go to Jessica Wasik with Bark & Gold Photography, celebrating the joy and love between Pittsburgh pets and their people to see their bokeh photos.